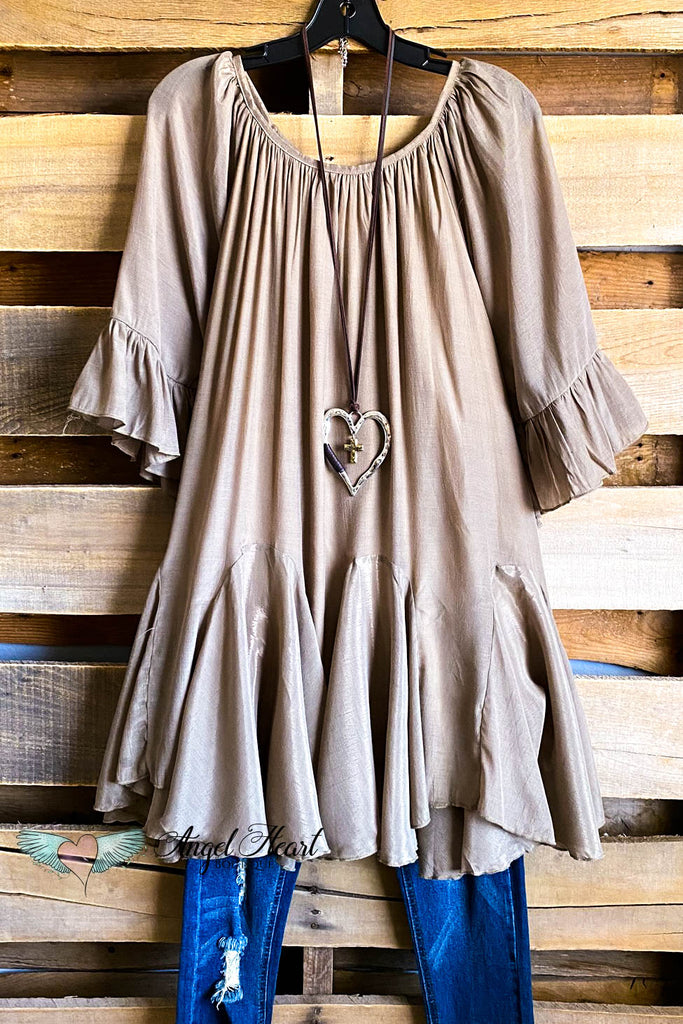 AHB EXCLUSIVE: The It Girl Oversized Loose Fitting Tunic - Mocha -
$ 59.99
68% Rayon
32% Polyester

Hand Wash 

Cold Wash

RUNS BIG
This is an oversized tunic meant to be loose fitting it runs big. 
Here is the measurements for the bust for each size: 
BUST: M 48"; L 52"; XL 56"; 1X 60"; 2X 64"
In Relation to the US. Standard Sizing Chart these bust measurement would be equivalent to the sizes below:
M 1X; L 2X; XL 3X; 1X 4X; 2X 5X 
Please beware these are only recommendations and we are not responsible for sizing choice of customer. Please check bust measurement to make the best decision on this item, it is meant to be loose fitting so we recommend to add 2" to your regular bust size. 
Length: Approx. 32''-36''