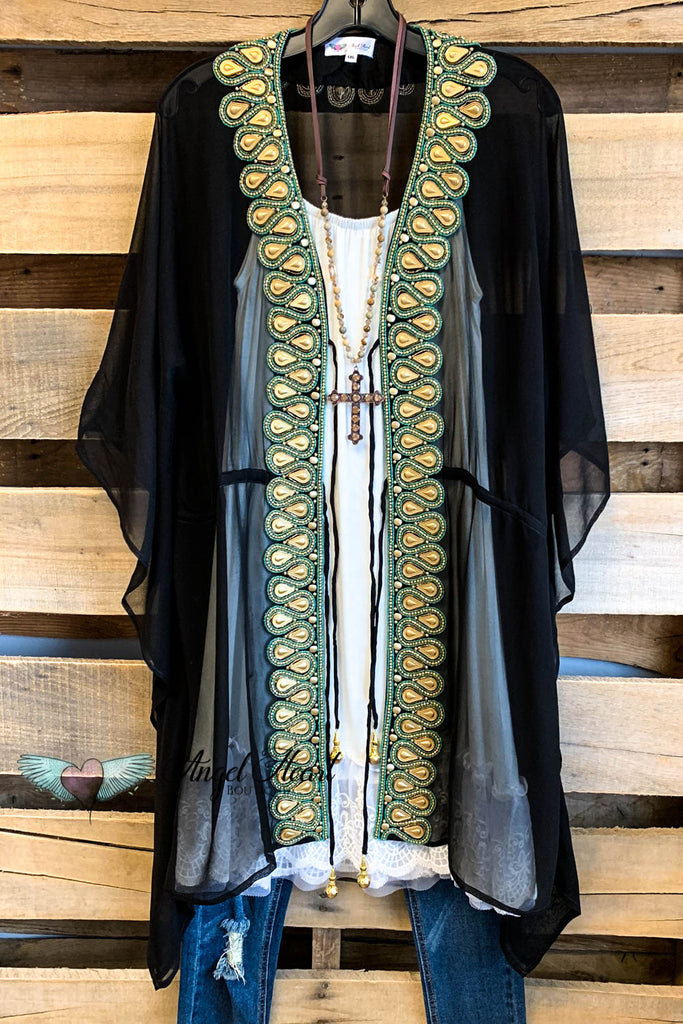 AHB EXCLUSIVE: ALL THAT YOU EVER DREAMED KIMONO - Black
$ 189.99
PLEASE READ DESCRIPTION BEFORE BUYING
100% Silk 
DRY CLEAN ONLY
Imported 
Black Kimono w/ Gold Bead & Crystal Detail
Adjustable waist string if needed
Bead embroidery
FITTING:
This item curves on the waist, so please pay attention to waist measurements when buying it. 
Due to the item curving we recommend sizing down due to the waist being smaller.
If your bust and waist are the same measurement - FOLLOW RECOMMENDED SIZES. 
If your waist is smaller than your bust size than order your regular size. 
***Due to the delicacy of the top and the numerous beads, we are not responsible if any beads fall off.***
VERY DELICATE ****We're not responsible for any damages after item is worn/washed.

 

*****
Please check measurements as these are EXACT measurements of the items and will help to make a decision on which size to buy:
Bust: S-44"   M-46"   L-48"   1XL-50"   2XL-52"   3XL-54" 
Waist (belly button area): S-38"   M-40"  L-42"   1XL-44"   2XL-46"   3XL-48"
Size Fits: S(4-6), M(6-8), L(10-12), 1X(12-14), 2X(16-18), 3X(20-22)
Length: 32"-34" 
Bust is bigger than most of our tops, waist is smaller.