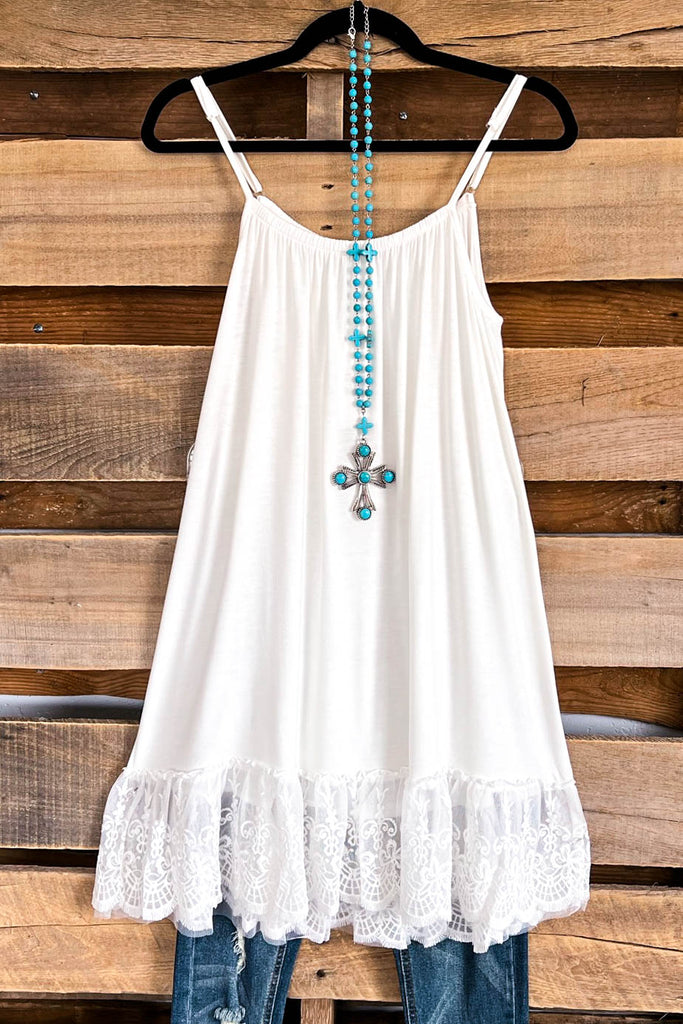 Slip On Dress - White
$ 43.00
You requested and we got it!! The slip on dress is here! :)
A sleeveless dress extender with lace hem.
95% Viscose

5% Spandex

Hand Wash

Cold Wash
Length: Approx. 28"
XL 46" without stretching it 47" Stretching it
XXL 50" without stretching it 52" stretching it
Adjustable strap so length can vary from 31" to 37"
Plus Size Slip Extender Dress In White
The classic appeal of our popular extender offers beautiful lace hem detailing and adjustable straps to ensure you can create a fashionable and functional look every time. This must-have basic is perfect for warm summer days and looks great on its own or worn over your favorite pair of leggings or jeans with some breezy sandals.
Wear It Your Way
You can also use this piece as a dress extender slip to create extra length and detail underneath your favorite dress. The sleeveless style and easy-to-modify strap lengths make it simple to customize your dressed up or casual daytime look in seconds. We love how easy this plus size slip extender is to wear and how many outfits we can dream up using it as a base. Add a lovely cardigan or kimono over the extender for a beautiful layered look, and be sure to accessorize with a long necklace to complete your ensemble.